Weltmusik 2.0
Musikalische Positionen zwischen Spass- und Protestkultur
Thomas Burkhalter
Ton-, Bild- und Textmaterialien zu Thomas Burkhalters in dissonance 112 erschienenem Artikel (Heft bestellen).
Podcasts Audio/Video Texte Labels Norient Musikfilm Festival
PODCASTS
Neue Musik von den Rändern der Welt (Thomas Burkhalter, 2007)
Zwischen Krach und Stille (Thomas Burkhalter, 2010)
Township Funk – Clubkultur in Südafrika (Georg Milz, 2010)
Mixtape Südafrika (Thomas Burkhalter, 2010)
«Wir sind keine Satanisten!» - Metal und Zensur im Libanon (Thomas Burkhalter, 2010)
Des Teufels Amboss. Psychedelische Musik aus der arabischen Welt (Thomas Burkhalter, 2010)
AUDIO/VIDEO
Tarek Atoui am Belluard Festival 2010 Fribourg
Mazen Kerbaj, Starry Night
Omar Souleyman, Leh Jani
M.I.A., Born Free
Die Antwoord, Zef Side
Shangaan Electro, Nkata Mawewe, Khulumani
Cynthia Zaven, Untuned Piano Concerto with Delhi Traffic Orchestra
WEITERLESEN
Texte von www.norient.com
Afropunk from the Streets of Dar es Salaam (Werner Graebner, 2010)
Jagwa Music: A bricolage of old-style Zaramo drums; a battered stool beaten with sticks; a small Casio hand organ; and singers belting out songs on how to survive in the urban maze of Dar es Salaam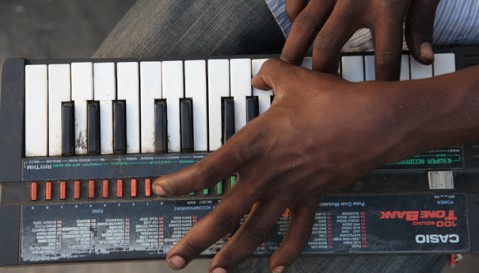 Tarek Atoui: Digital Bricolage (Thomas Burkhalter, 2010)
An essay on the Lebanese musician Tarek Atoui, Luigi Russolo, Mazen Kerbaj and many artists more.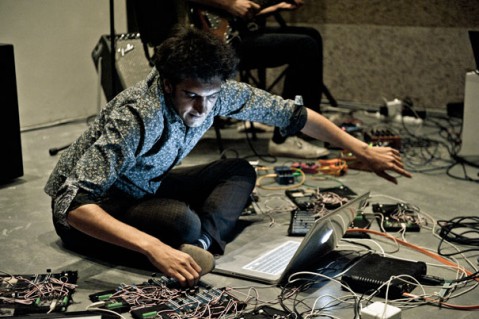 Sinn aus dem Chaos schöpfen (Thomas Burkhalter, 2009)
In der zeitgenössischen Musik der arabischen Welt werden «Authentizität», «Herkunft» und «Lokalität» nicht nur durch Instrumente und Klangfolgen evoziert – es gesellen sich Geräusche und akustische Erinnerungen hinzu.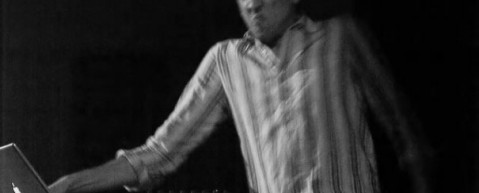 Global Ear on Jerusalem (Eran Sachs, 2006)
I think everybody who was around during the very late eighties and early nineties knows this feeling; it's an exciting feeling – «there's something good happening in this town. There are people here who are creating something new and intriguing.»
Im Schatten der iranischen Politik blüht die Musik (Markus Ganz, 2007)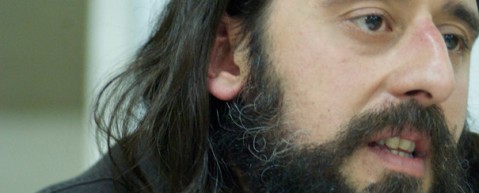 Rock Music in China (Jeroen De Kloet, 2010)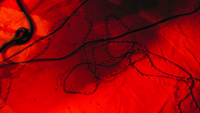 Art cannot be not Political (Boris Previsic, 2010)
World Music 2.0 and the Balkan States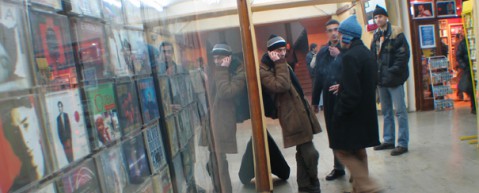 LABELS
100copies Kairo/Ägypten
Al Maslakh [The Slaughterhouse] Beirut/Libanon
3. NORIENT MUSIKFILM FESTIVAL
Bern, 12.-15. Januar 2012
NORIENT, das Netzwerk für lokale und globale Sounds und Medienkultur zeigt unter dem Festival-Schwerpunkt «Parodie, Tanz und Sex: Andere Formen des Protests» Dokumentarfilme zu Dancehall in Jamaika, Hiphop in Marokko und Libanon, Generationenkonflikten in den Bergen Albaniens, zu einem spannungsreichen Kulturaustausch zwischen rumänischen DJs und Roma-Musikern, einem politisch aufgeladenen, emotionalen Tanzball in Nordirland - und vieles mehr.
Festivalprogramm